The International Exhibition of Building Management Systems Intelligent Building Expo was successfully held on April 5-6 at the EXPO IEC in Astana. This is the only specialized exhibition in Kazakhstan, which presented the latest solutions for buildings of all sizes to save energy, increase operational efficiency and ensure the satisfaction of building users.

Leading manufacturers and suppliers of equipment exhibited the latest technologies and products for building automation and supervision, smart home and city solutions, energy efficiency, eco-friendliness, lighting, heating, ventilation and air conditioning. The exhibitors included Esylux, GMC company, Eurotherm, Tion, Yandex.Stations, Smart House, Connected Home and many others.

More than 3,400 professionals from 18 cities of Kazakhstan and 11 world countries visited the exhibition. This exhibition has become a successful platform for exchanging knowledge and experience, concluding new contracts and establishing business relations between the participants.
New products of companies at Intelligent Building Expo

Smart House, the intelligent automation market leader in Kazakhstan presented its services for the design, installation and individual configuration of the smart home system, as well as the BMS (Building Management System) construction.

Tion introduced the Tion Breezer compact ventilation, which can operate as an air purifier and filter indoor air. Eurotherm presented a complete supply and exhaust unit with the GOLD RX rotary heat exchanger by Swegon, as well as supply and exhaust air filters.

The voice assistant by Yandex.Stations - Alisa, which has many functions for automating various premises - was presented at the exhibition.
Business program

Intelligent Building Expo offered a unique opportunity for companies to discuss current market issues and improve their work processes at the conferences of the business program. 70 leading industry experts shared their experience and knowledge, and gathered more than 600 listeners.
On April 6, Astana-Expo KS Exhibition Company jointly with QAZPROPERTY Association of Management and Service Companies and Atameken NCE of RK signed a Memorandum of partnership for the organization of the Building Property Expo International Exhibition for Construction, Development and Management of Buildings. The exhibition will be held on October 18-20, 2023 at the EXPO IEC in Astana.

The Solutions for the Construction, Modernization and Improvement of Buildings Conference was held in partnership with KAZGOR, the largest design company in Kazakhstan. During the conference, the industry leaders discussed the effectiveness of using BIM, the technology to optimize costs in the operation of real estate, mathematical modeling as a tool to reduce energy costs and improve the quality of indoor climate and much more. The focus of the conference was on the development and use of advanced technologies, the promotion of an energy-efficient culture, global trends and recommendations based on the implemented cases of the participants.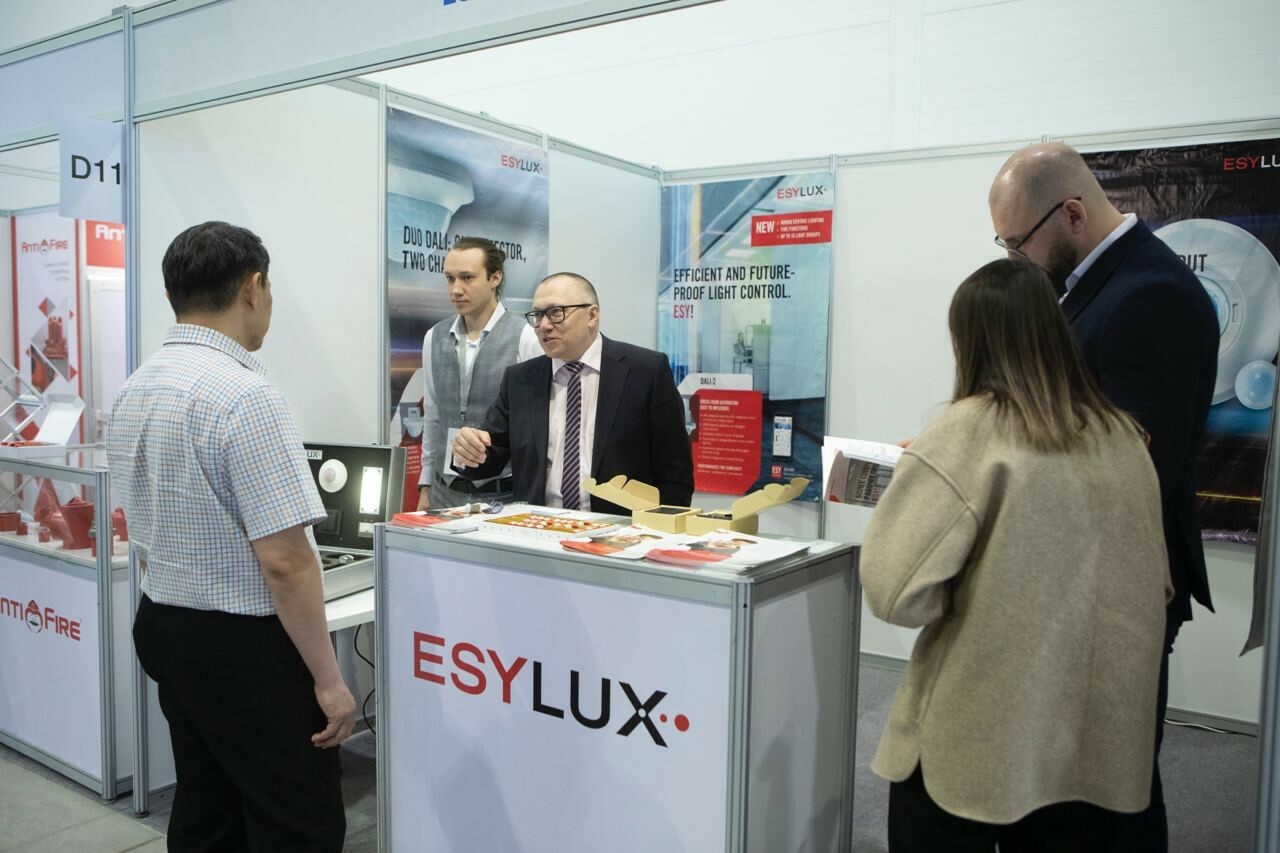 Visiting Intelligent Building Expo and participating in business program events enabled all participants of this dynamic and diverse market to find opportunities to solve their tasks, choose suppliers of necessary equipment and technology, discuss challenges and opportunities, and get access to up-to-date practical information, which is necessary to move forward confidently.

A full house at the booths of exhibitors and positive feedback from visitors, exhibitors and speakers proves that Intelligent Building Expo is a sought-after business platform for the building management systems in Kazakhstan. Here they find new partners, meet with existing ones, exchange professional information. Intelligent Building Expo brought together experts from around the country and created a unique atmosphere that was filled with positive emotions and new ideas.

The exhibition is organized by Astana-Expo KS Exhibition Company, which is a member of UFI, the Global Association of Exhibition Industry, and one of the leading companies in the field of organization of congress and exhibition events in Kazakhstan.

The next Intelligent Building Expo 2024 exhibition will be held on April 3-5, 2024 at the EXPO IEC.